Flat-Rate Pricing for Most Homes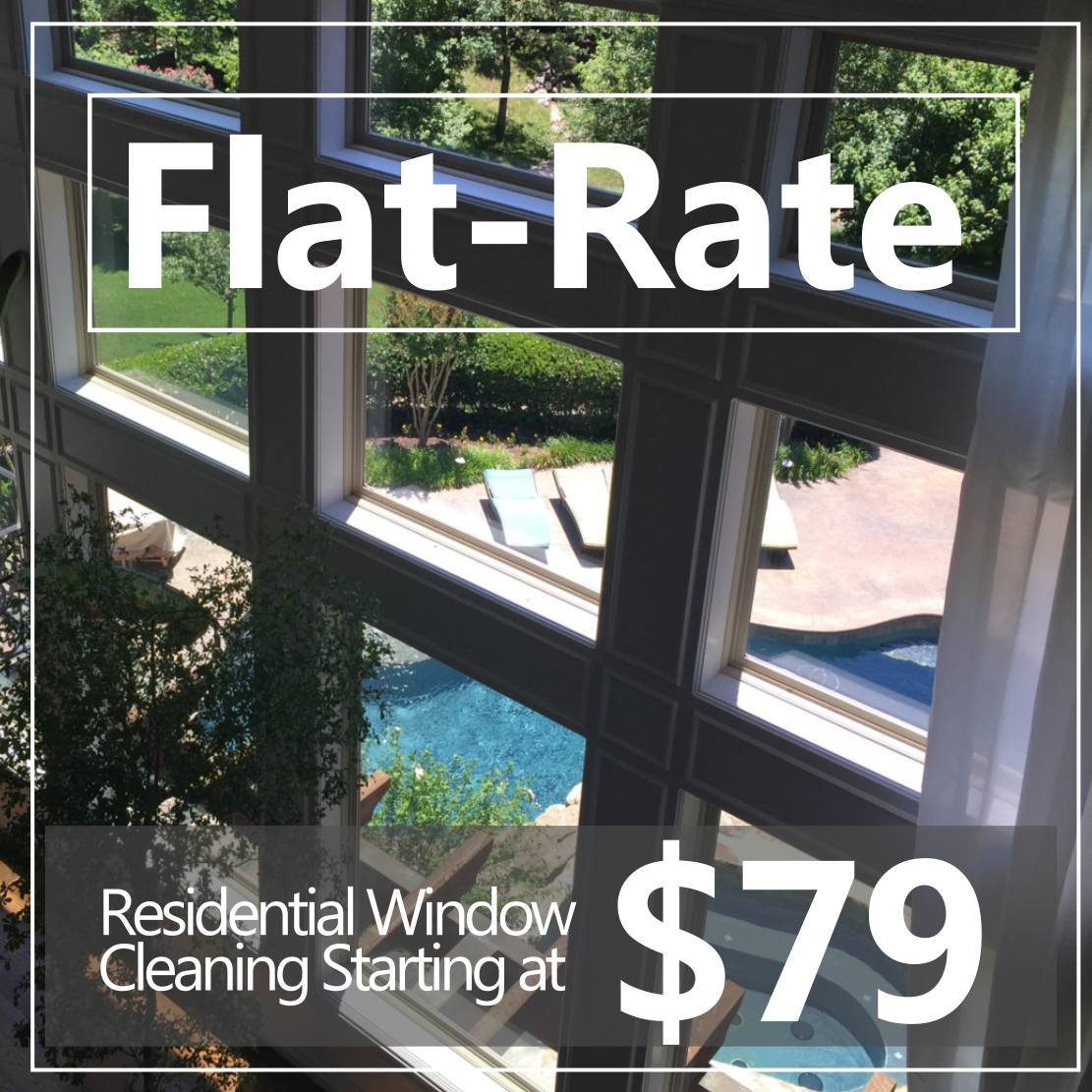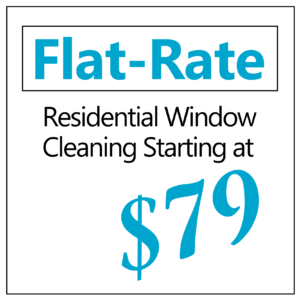 We are the only window cleaning company in Tulsa to offer Flat-Rate pricing that covers most residential homes!  If you live in a pre-planned residential neighborhood (often called 'spec' homes), there's a good chance your home qualifies for our flat-rate window cleaning service.
How does it work?
We divide homes into 1000 Sq. Ft. categories and put a flat-rate price on all homes that fall within that square footage.  We have a dedicated price for exterior only, and you can add on the interior of those windows if you want a full clean inside & out.  We will take time to remove stubborn dirt, bug marks, bird droppings, and the like from the entire surface of the glass, and wipe down the window frames and sills as we go.  During your appointment we will also remove any screens, clean them, and reinstall them after your glass is cleaned.  In the end, you will be left with sparkling clean windows.  In fact, if you have never had your windows professionally cleaned before, the you are in for a treat!  You will be thrilled with the final results.  Guaranteed!
Any the great news is, you were given a flat-rate price up front!  No surprises, no additional fees at the end of the job.  You didn't have to wait to have someone come to your home and give you an estimate in person, wasting your precious time.  You got your price up front with All Star Window Cleaning LLC!
What our Flat-Rates don't cover:  
Of course, there is the occasional home that isn't covered in our flat-rate window cleaning service. For instance, homes that have divided light windows (small panes, often seen in French-doors).  Also, homes with storm windows are not covered in our flat-rate window cleaning service.  If you have one of these types of windows, we give us a call at 918.527.1390, or email us at: allstartulsa@gmail.com .  With divided light windows, we can often get you a customized quote without scheduling an appointment.  For storm window jobs, an appointment will need to be schedule for a FREE estimate.
So how much would the flat-rate window cleaning price be for your home?  Check out the handy flat-rat0e pricing chart below:

Up front, flat-rate pricing, is only one of the things that makes All Star Window Cleaning Tulsa's ONLY Worry-Free Window Cleaning Service!  Learn more by visiting the Residential page of our website.
Ready to schedule an appointment?  Call us or Text us:  918.527.1390  Email us: allstartulsa@gmail.com